Giving Tuesday – Global Day of Giving
Nov 29, 2022
Cost $0.00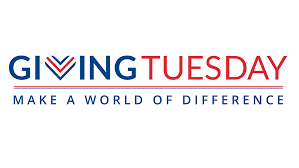 Join Us For GivingTuesday – the Global Day of Giving
on
November 29, 2022
This year, Drew's Home of Clarkston is participating in GivingTuesday!
Our goal is to further our Mission: Provide safe, accessible and
comfortable living conditions to enhance the lives of adults with
disabilities-but this is only possible through the kindness and generosity of
people like you.
Generosity gives everyone the power to make a change in the lives of others
and is a fundamental value anyone can act on.
Join The Movement & Give Back
Share your participation with your friends and family, tell them why you donated,
and invite them to join you in making a difference.
Connect with your contacts on your social platforms.
#givingtuesday #drewshomeofclarkston #globaldayofgiving
Your kind donation will make it possible for us to make a difference.
Thank you for supporting Drew's Home of Clarkston-we couldn't
do it without generous supporters like you!
Everyone can have an impact on #GivingTuesday!