The Story of
Drew's Home of Clarkston
As they aged, Dick & Toni Moscovic, realized that at some point in their lives they would have to plan for alternative living arrangements for their son, Drew. Drew is thirty-nine years old and during his elementary, high school, and post high school periods has always been a part of his community. With this in mind, Dick & Toni wanted their son to be in a safe, spiritually based, and loving home that is located close to them and his community. With a core group of people with similar ambitions for their special needs adult children, the mission was started.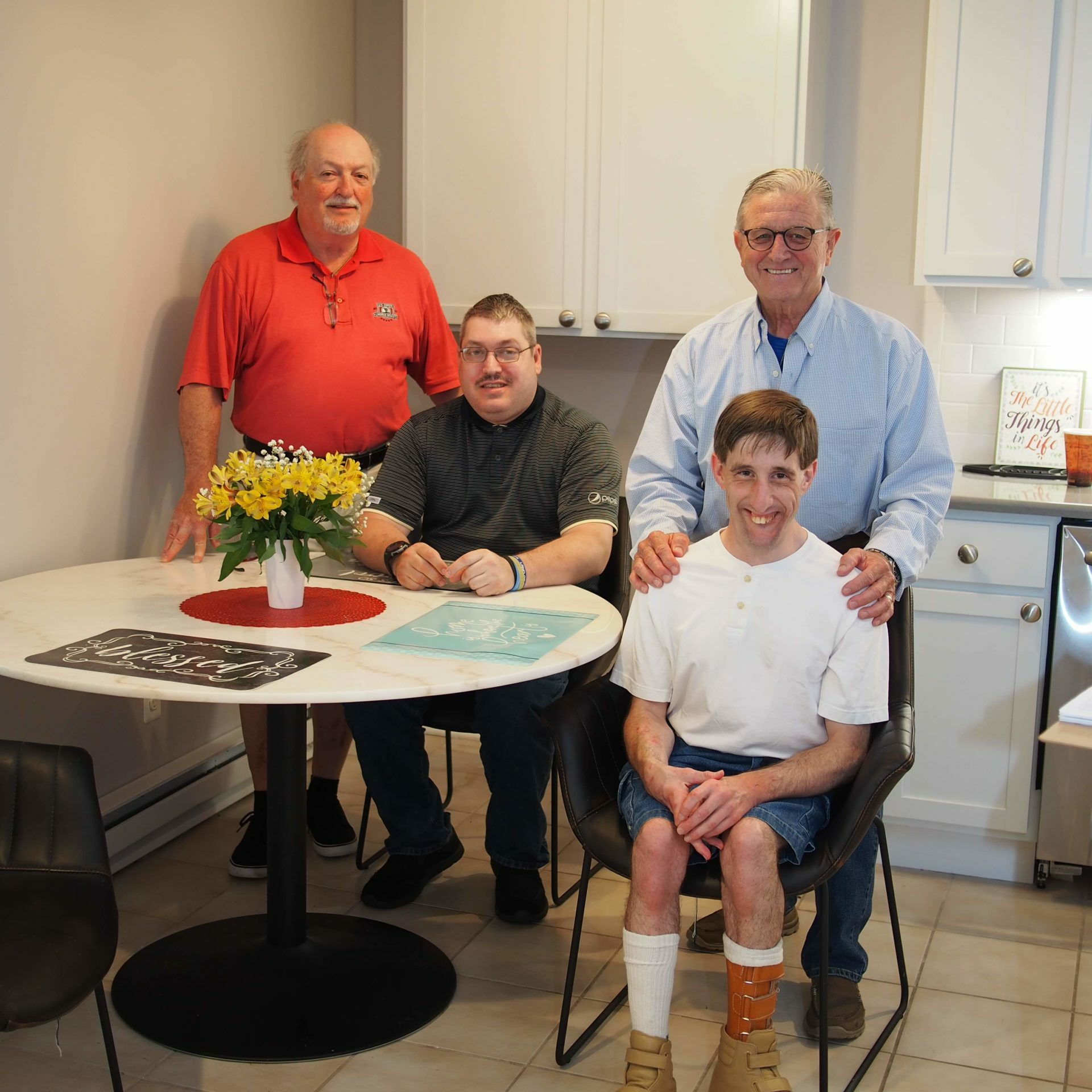 This core of people met with Fr. Chris Maus, St. Daniel Parish in Clarkston, who encouraged them to look at the Angel's Place model that had been in existence for over twenty years. Paul Maxwell's (an original member of the group) mother was one of the founding members of Angels' Place concept. Dick & Toni visited a home operated by Angels' Place in the Farmington area. They came back home inspired by what they saw at this home.

Father Chris encouraged our group to create a non-profit organization that would help place and benefit adult individuals with disabilities. This core of individuals strongly felt that they wanted to keep our loved ones in our community. Father Chris felt that the Clarkston area was more than ready to accept this concept and support it.

A Board of Directors and Advisory Committee was developed. We were granted a 501c (3) non-profit status corporation. The Knights of Columbus from St. Daniel's Church readily took on the challenge to help us raise funds to eventually build and/or buy a unit that would house individuals with disabilities with the same motives and objectives that we had from the very beginning.

From the beginning, the suggestion from Paul Maxwell was to call this organization "Drew's Home of Clarkston". Once we established this, the Knights of Columbus have so graciously helped us with an annual golf outing to raise funds to support this effort. Along the way, other organizations and individuals have donated their time, money and talents to make this project a reality.

Today, Drew's Home of Clarkston is a unique apartment-style residence for adults with disabilities.  DHC residents live in one, two, and three-bedroom apartments on the first floor. The general public resides on the second floor of the apartment complex. This unique setting provides an integrated community concept. 

Our long-term goal is to establish additional homes providing the same conditions/concepts as Drew's Home of Clarkston.